We are available for Convention off-site meals.  Contact us for information.
Group Rates – Group menu and prices for motorcoach groups available upon request.
Group Specials – Ask about our complimentary policy for driver and escort.
Gratuity left to your discretion.
Group Policy – Reservations are recommended for all motorcoach groups, and may be made by phone, facsimile, letter or email. Payment is preferred at time of service. Cash, company cheque or major credit card accepted. Cancellations should be made by phone, facsimile, letter or email. Time of arrival and total passenger confirmation required the day of service.
PHONE: (902) 963-2669 OR FAX: (902) 963-3291
EMAIL: eat@fishermanswharf.ca
Toll Free 1-877-289-1010
2016 Group Lobster Supper Menu
Menu Item
WHARF #1    1 lb. Lobster
ANGLER #1     N.Y.Striploin Steak
HADDOCK PLATTER
1/2 CHICKEN ROTTISERIE STYLE
SCALLOPS
SNOW CRAB
JUMBO SHRIMP
ALL DINNERS INCLUDE "UNLIMITED" 60 FT. SALAD BAR, HOMEMADE ROLLS & BISCUITS, SEAFOOD CHOWDER, STEAMED MUSSELS, FRESH FRUIT, SOFT ICE CREAM, HOMEMADE PIES & PASTRIES, AND SOFT DRINKS, ICED TEA, COFFEE & TEA.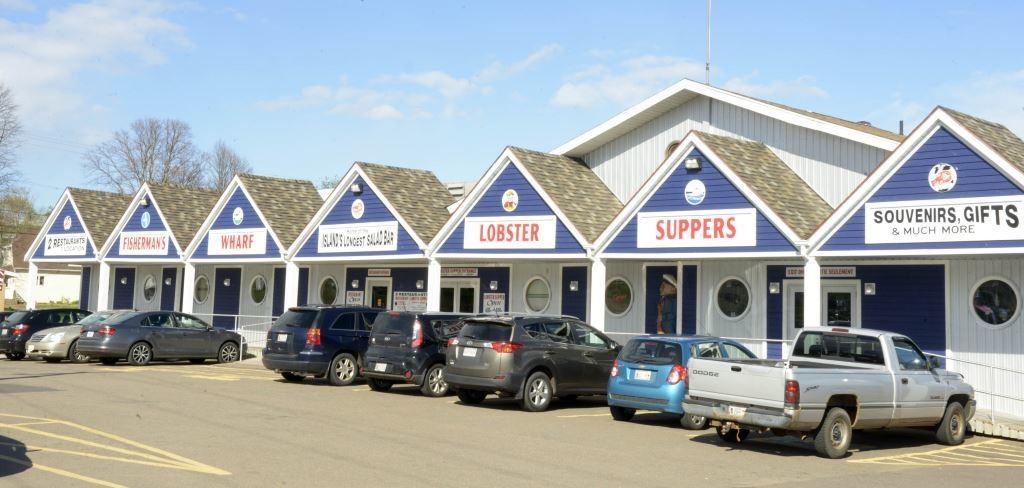 For groups in May, best to call for dates and times that we are open.
Serving our lobster suppers daily beginning early June, 4 pm until 8:30 pm
OPEN 12 NOON UNTIL 9 P.M. DAILY (July 1 until end of August)
4 P.M. UNTIL 8 P.M. DAILY (September and October)
To set up FIT bookings, please provide sample voucher and credit card information for our files.
---
Pictured crossing the Confederation Bridge below, Yankee RV Tours is an RV Caravan that has been dining at the Fisherman's Wharf Lobster Suppers for 30 years!