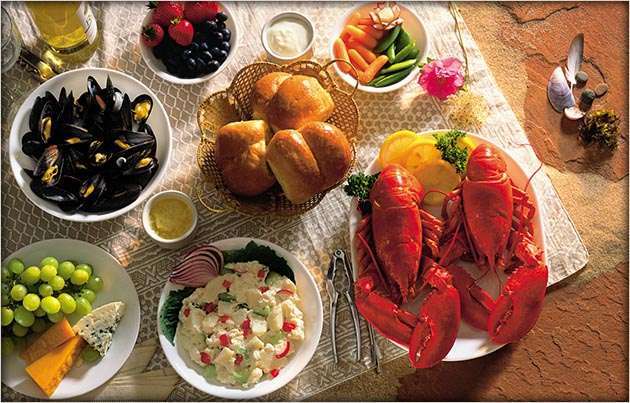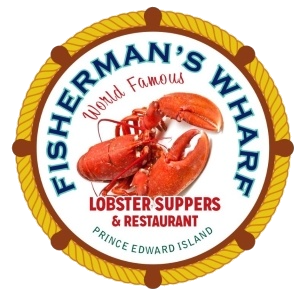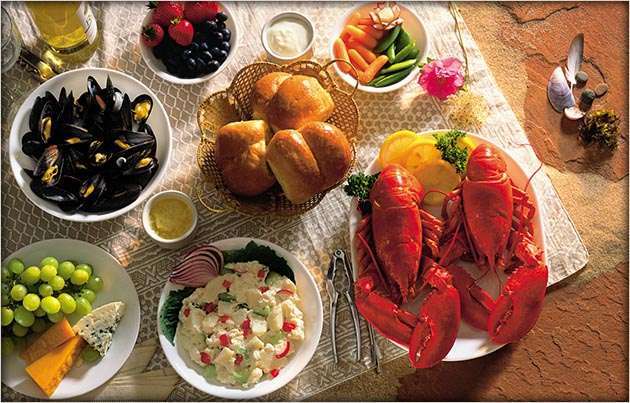 Our 400 seat lobster supper dining room offers a 60 ft salad bar, All-You-Can-Eat Mussels, and Seafood Chowder!  As you enter "The Wharf" you will select your entree and purchase your meal ticket prior to being seated.  You will then be seated by our staff to enjoy your feast.  Enjoy!  "You can taste the difference."
Our 60 ft salad bar includes:
No limit to our delicious Seafood Chowder.
No limit steamed Island Blue Mussels.
No limit homemade rolls… Made fresh daily in our own bakery right here on the premises.
No limit to over 30 different salads, prepared fresh daily, using fresh local produce when available. We offer the most popular salads, plus some great surprises, including Tabooli and Hummus.
No limit to fresh fruit.
No limit to our pies and pastries, including the best lemon meringue and coconut cream pies you will find anywhere.
Don't Forget to try our Famous PEI strawberry shortcake!!
Entrees available
Fresh lobster in the shell, served hot or cold (1lb, 1.5lb, 2 lb lobsters). Jumbo lobsters are usually available but take additional cooking time, so best to phone ahead to book these!
Charbroiled PEI AAA Island Striploin
Atlantic Scallops
Breaded Jumbo Shrimp
Snow Crab
Haddock Fillets
Surf & Turf – Lobster and Steak
Rotisserie Style Chicken
Don't settle for a lobster plate with a little scoop of potato salad and coleslaw, when you can have a Lobster Supper!
**Prices are subject to change without notice**