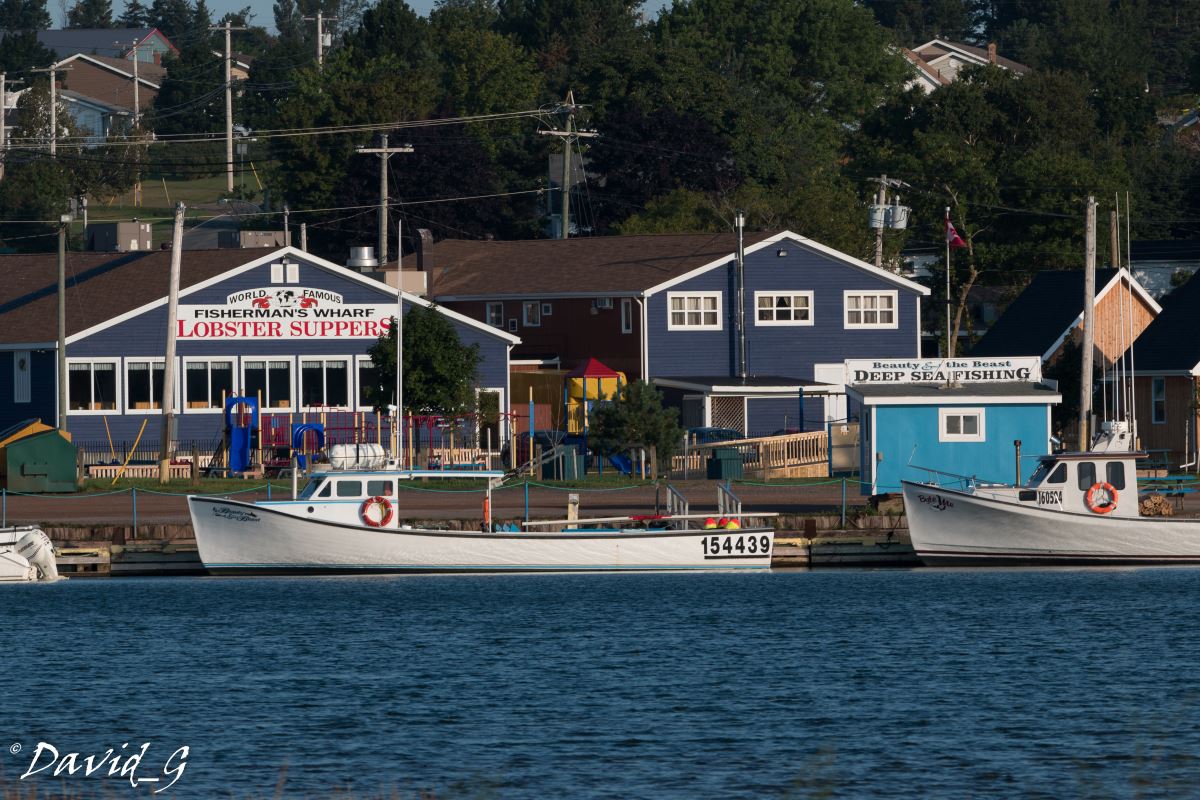 No visit to Prince Edward Island is complete without a visit to the World Famous Fisherman's Wharf, Pier 15 restaurant and gift shop in beautiful North Rustico, PEI – Home of the 60 ft salad bar, All-You-Can-Eat Mussels, and Seafood Chowder!
Our facility also includes our Pier 15 at Fisherman's Wharf family restaurant, with a full à la carte menu. As well as a large gift shop with a great selection of gifts and souvenirs. Please check out the Lobster Supper page for a list of our Entrees offered in the Lobster Supper.
CLOSED FOR SUMMER SEASON 2020.
DUE TO COVID-19!
"It is with a very heavy heart Fisherman's Wharf Lobster Suppers have made the extremely hard decision to remain closed for the 2020 Summer Season. This situation was very complex with many significant variables. We waited as long as we possibly could, collecting as much information as possible. Under the current climate of tourism and Covid-19 guidelines, with the assistance of professionals, we have decided that for the continued success of the business moving forward remaining closed for the 2020 season is the best possible decision. Please know that the decision was made with the highest concern for our Staff, Suppliers, Partners, and Community! We know this will be a very tough year for everyone. To our loyal Customers, we appreciate your dedicated commitment to us over the years, we are making this decision so we can keep the iconic Fisherman's Wharf Lobster Suppers alive and ready to serve you for many more years to come, and we can't wait to see all those familiar faces again. Once again, this was an extremely hard decision and we appreciate everyone's understanding through these uncertain times. Support Local and Be Kind… We will get through this together."
 We welcome inquiries regarding future conventions  – seating for 400.
Contact us for gift certificates – makes a great gift! 
email:  eat@fishermanswharf.ca