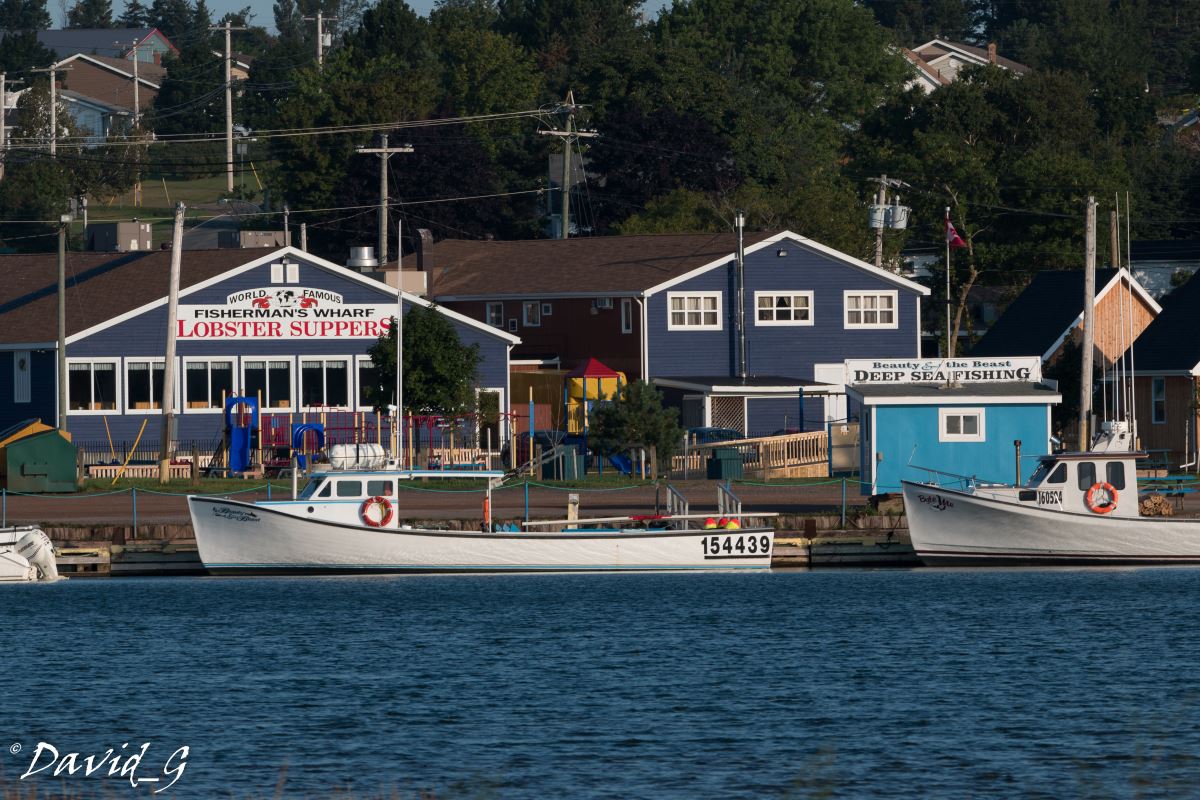 No visit to Prince Edward Island is complete without a visit to the World Famous Fisherman's Wharf, Pier 15 restaurant and gift shop in beautiful North Rustico, PEI – Home of the 60 ft salad bar, All-You-Can-Eat Mussels, and Seafood Chowder!
Our facility also includes our Pier 15 at Fisherman's Wharf family restaurant, with a full a la carte menu, serving lunch and supper. As well as a large gift shop with a great selection of gifts and souvenirs.
OPEN LABOUR DAY
Fisherman's Wharf 4:00PM – 8:00PM
Pier 15                  12:00PM – 8:00PM
Please check out the Lobster Supper page for a list of our Entrees offered in the Lobster Supper.
 We welcome inquiries regarding future conventions  – seating for 400.
Contact us for gift certificates – makes a great gift! 
email:  eat@fishermanswharf.ca